Wessex Bathroom Cleaner
This week's blog is all about our fabulous Bathroom Cleaner!
If you want an effective bathroom cleaner that is environmentally friendly, then look no further!
Wessex Bathroom Cleaner is safe to use on any surface not harmed by water and will effectively clean plastics, stainless steel, chrome, laminates, tiles, and enamel. It combats the build-up of limescale, phosphates and uric acid in toilets, bathrooms, and pipework.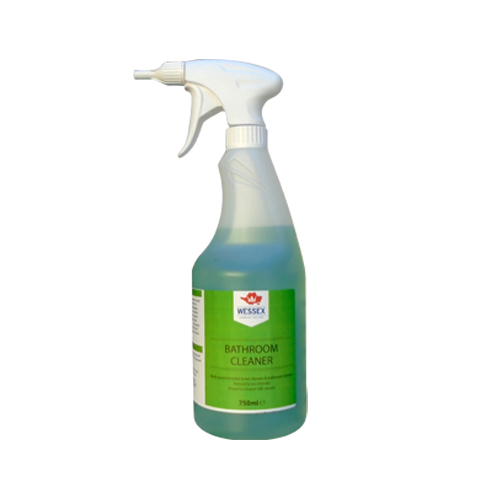 Some bathroom cleaners contain strong perfumes to disguise any bad odours, but our Bathroom Cleaner contains enzyme-producing organisms which consume short chain molecules that are the source of biological bad smells. There by removing the bad smell rather than just smothering it in perfume! The enzymatic digestion process simply converts the organic material into harmless CO2 and water.
So, if you have ever had that 'grey water' smell in your caravan/motorhome bathroom sink, shower, or toilet then a clean with our bathroom cleaner should do the trick and you can say goodbye to that stale odour!
Not only is it an effective cleaner but it is also environmentally friendly. Wessex Bathroom Cleaner contains no solvents or detergents and so is 100% biodegradable. It harnesses the power of nature to give an effective clean!
Not only that but its easy to use. Simply spray on, leave for a few minutes and wiped clean! It can even be used on glass although you may need to rinse off with a little water to prevent smearing.
If you sink or shower drain is smelly than we recommend pouring 150ml of Bathroom Cleaner down the drain. It will tackle the bad odour and help to keep drains free from soap residue, fats, and grease.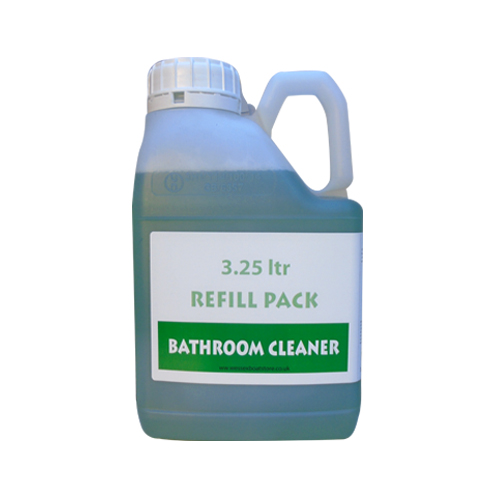 Wessex Bathroom Cleaner is available in a handy 750ml spray bottle (with foaming nozzle) and a 3.25 litre refill. So why not buy a Bathroom Cleaner bundle? Buying a refill and re-suing your 750ml spray bottle means less virgin plastic use and is even better for the environment!
Want to find out more? Why not visit our Bathroom Cleaner page on this website!